Umpqua Plein Air

Event dates: September 24 – 28, 2019
Opening Reception: Saturday, September 28  |   4 PM – 6 PM
Registration is open on May 1st!      
Deadline to get registered: September 1st, 2019
Adventure awaits you… Come and join us for an event which celebrates this stunning and wild landscape in central Oregon. A place that makes you feel you are glad to be alive is a place to paint. Observe and connect to nature and with other artists at this year's annual Umpqua Plein Air! Nature is calling you.
UVAA's Umpqua Plein Air is a three-day annual painting event and competition for artists working en plein air.
During the event, artists will capture Douglas County's wild and stunning landscapes including the breathtaking, emerald waters of the North Umpqua River and the peaceful and abundant orchards and vineyards of the Umpqua farmlands.
Some highlights for this year's event:
Four days of painting in stunning Douglas County landscapes
Artist Home-stay campout at the Comiskey's
Demo and Paint Out with guest juror Thomas Kitts
An artist talk with Thomas Kitts
UVAA Paint Out Hospitality, including home-baked goods and delicious coffee served at designated paint out locations
The Opening Reception where winners will be announced and light refreshments will be served
Up to three works shown in the Umpqua Plein Air exhibit, here at the Arts Center, which runs from September 28 – October 26
Awards
:
Best of Show – $500
Second Place – $200
Third Place – $100
People's Choice Award
(
Burley
)
Up to 40 Awards of Distinction will be awarded
M. Graham Watercolor Award
Purchase Awards – We've partnered with local Businesses and Art lovers to offer purchase awards and special viewing for buyers.
Umpqua Plein Air is open to beginning through advanced artists. We hope you grow from this event and keep coming back each year to further your skill set and make connections with your fellow artists. Come and experience the camaraderie of our artist community here in Roseburg and capture a piece of the spectacular Land of Umpqua.
---
Here's what people are saying about Umpqua Plein Air:
"Very well run, folks were friendly and the suggested locations were terrific. I'd like to participate again and I've let artist friends know what a great venue it is."
"[Umpqua Plein Air was] a wonderful art adventure in Roseburg.  Everything went like clockwork and I have arrived home wanting to return for the next Plein Air event!"
"I have always wanted to participate in a Plein Air paint out and am very grateful." Yet another praised the planning for the event: "[UVAA] did a beautiful job of organizing and setting up the paint out and show."
---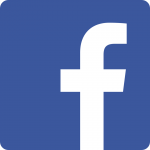 Like us on Facebook for important reminders, info about local painting events, and interesting tutorials and articles!