Art Experiences Touch the Soul | Shape a Future | Strengthen a Community
Umpqua Valley Arts believes that art experiences are crucial to a healthy and vibrant community and must be accessible to all. These essential experiences empower and encourage people of all ages from all walks of life to grow in their creative journey and become more innovative members of the community. When you choose to support UVA, you recognize the vital role UVA plays as a community resource for art and culture throughout Douglas County and beyond. Your support helps UVA place art and culture at the center of social and economic health of our region through art appreciation, art making, and special community art events.
What Does Your Donation Support?
Art Appreciation
UVA holds thirty unique and thought-provoking exhibits each year, with festive gallery openings, artist talks, and community gatherings where old and new friends start conversations and express their joy for the history, talents, and diversity of our region.
The UVA Gift Gallery offers unique treasures crafted by local artists year round and the Holiday Pop-Up Shop expands the options for truly special gifts.
Art Education
UVA partners with local artists and schools and provides arts education and creative opportunities for all youth in our community. They bring over 18,000 hands-on art experiences to students every year, rounding out their academic education with art education not usually provided in their schools.
These experiences are crucial to developing creativity and innovation, encouraging self-expression and developing critical thinking skills. These life skills are immeasurable yet essential building blocks for every child to learn to become active, creative and skilled members of the community.
Community Art Events
UVA's Summer Arts Festival brings over 10,000 people to Roseburg every year for this annual event. Over 100 artist booths, demonstrations, creative kids' activities, non-stop music, local food and drink have made this a can't miss event for over 50 years.
The Umpqua Plein Air event is a three-day annual painting event and competition for artists working en plein air–painting nature in nature–each fall. During the event, artists capture Douglas County's wild and stunning landscapes including the breathtaking, emerald waters of the North Umpqua River and the peaceful and abundant orchards and vineyards of the Umpqua farmlands.
Whether you are able to give $5 or $50,000, your donation makes a world of difference to our rural community arts center. We hope you will join us in keeping our community gem, Umpqua Valley Arts, alive and thriving!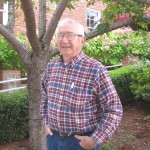 "I feel good supporting the UVA because I really get to see the changes and progress that I'm contributing to. The whole place is motivational: it's a great venue for the outstanding member artists to display their exceptional artwork. That's the part that everyone sees. But what a lot of people don't see is the off-site educational opportunities that the UVA provides for children. That's another part that people should be aware of, and that I feel is very important to support."
–Arnold Morton
Leave a legacy in the growth of arts and art education in the Umpqua Valley. Contact us at (541) 672-2532 if you have any questions!