A WATCHED POT ALWAYS BOILS
Open Media Call for artwork for an upcoming exhibition at Umpqua Valley Arts: 
Exhibit dates: January 15 – March 26, 2021
The year 2020 marks the 100th anniversary of the passage of the 19th Amendment, which guaranteed women's constitutional right to vote. However, it is important to note that while this sounds ideal in theory, in practice many women of color found themselves unable to exercise their legal right to cast a ballot, depriving them of a voice in local and federal elections. As the New York Times noted in an editorial in their evaluation of the 19th Amendment's centennial, "millions of other women… remained shut out of the polls until the voting rights act was passed in 1965."
This disparity indicates the importance of an intersectional lens in understanding American history, in order to shed light on the persistence of enforced differences in the ability to participate fully in American society, to tell one's own story, and to shape the destiny of one's community. 
We would like to celebrate this anniversary by looking at the disparities of access and opportunity as given by a revisionist history that continues to inform and structure American society, marginalizing members of society based on their gender, race, sexuality, body type, class status, and other social locations. Additionally, it is also about emphasizing how marginalized groups and identities have found ways to narrate their own histories and define their agency within these social spaces. 
This exhibition offers a space for people who identify as Black, Indigenous, People of Color, lesbian, gay, bisexual, transgender, queer, disabled, fat, and other marginanalized folks to express the kinds of oppression and power struggles that shape their social locations, identities, and agencies. With this exhibition we seek to highlight a wide range of artists who address intersectionality while also exploring and expressing their own individual identities in their works. Areas of particular interest to the organizers/curators include, but are not limited to sexism, racism, ableism, classism, homophobia, transphobia, and fatphobia. 
Exhibit will be juried by panel of Artists whose core practice is social justice and activism.
Open to all media
Artists are allowed up to three submissions. Open to all media (photo, sculpture, video, audio, painting, ceramics, mixed media, printmaking, etc.) 
Exhibit is juried by panel of artists and activists.
Deadline to submit: December 5, 2020
Proposals for shows in UVA Galleries
DEADLINE TO APPLY: November 1st, 2020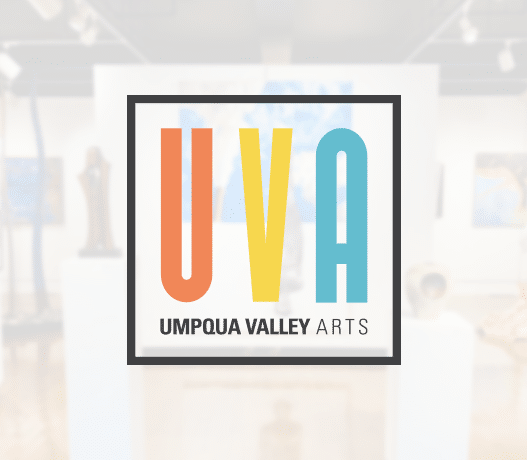 Every July the Umpqua Valley Art Center hosts a Members Art Exhibit. UVA's artist members share the art they have created with the entire community. This event showcases your dedication to your studio practice and to the community through the making and showing of your artworks. Come and fill all of our galleries with your newest work so we can all see, experience, support, and celebrate your progress!
THE COVID-19 DIARIES: Quarantine Projects
SUBMISSION DEADLINE: OCTOBER 30, 2020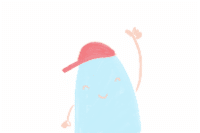 Umpqua Valley Arts is collecting a virtual archive of images related to these quarantined times in a virtual exhibit called COVID-19 Diaries: the quarantine projects. Have you been creative during this time of quarantining? Whether you're an artist/professional or not, everyone is eligible to submit their creative work. You must be 18 or older to submit. What do you submit? Single photographic images, drawings, collages, photo sequences, text (essays, poetry, etc.), video and audio submissions are all welcome. 
COVID Diaries: the quarantine projects is a charitable fundraising project. All proceeds will go toward UVA's operational fund, so there is a small fee to submit: $5 per image. Share the love…
UVA Exhibit Proposals for 2020
DEADLINE TO SUBMIT PROPOSAL: SEPTEMBER 30, 2019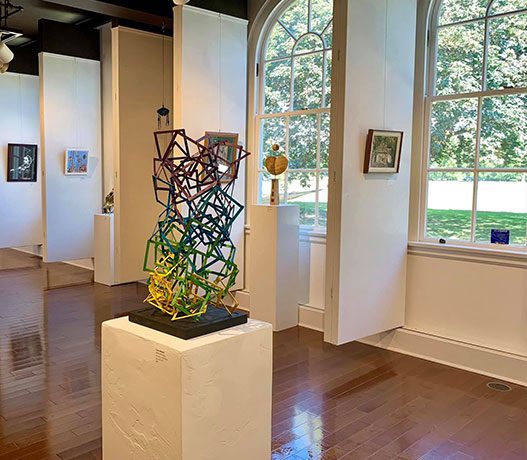 The Corridor, Gallery II, and Hallie Brown Ford Gallery operated by the Umpqua Valley Arts Gallery Staff, are exhibit venues for all artists with a focus on regional, national and international solo and group exhibitions.
We welcome exhibit proposals from all artists for the 2020 Exhibition year. Exhibit proposals are due on September 30th, 2019. With a focus on local, regional, national and international solo and group exhibitions. All themes and media are welcome. These exhibits help promote emerging, mid-career, and established. Exhibits usually rotate every six to seven weeks.
UVA Exhibit Proposals for Artist Members
DEADLINE TO SUBMIT PROPOSAL: SEPTEMBER 20, 2019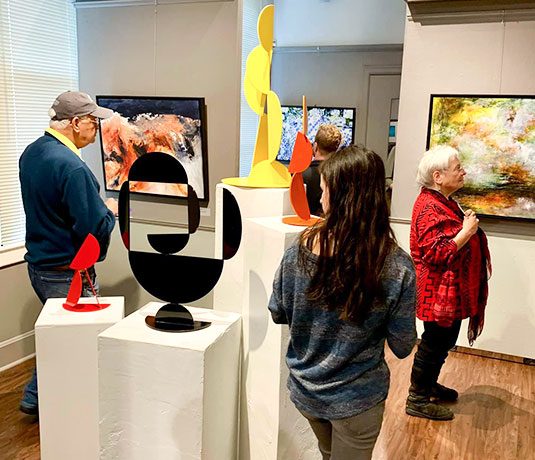 This is an opportunity for all UVA Artist Members to apply for an exhibit in the Red Door Gallery. The Door Red Gallery, measuring 150 square feet, exhibits help promote emerging, mid-career, and established Artist Members. Exhibits usually rotate every six to seven weeks.
We welcome all exhibit proposals from our Artist Members and thank you for your interest in showing at UVA. Creative approaches and content are always valued.
ACCEPTING APPLICATIONS YEAR-ROUND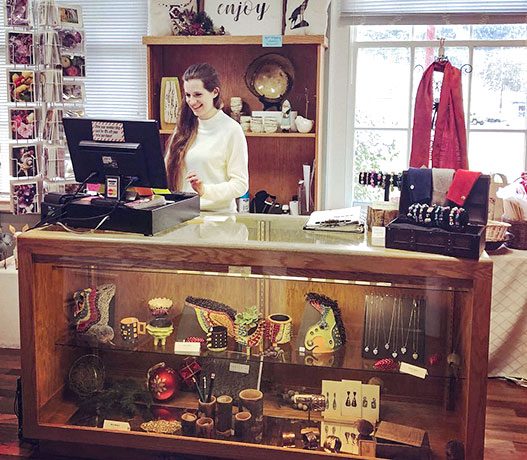 UVA has a small, but lovely Gift Gallery space that offers visitors an opportunity to purchase fine handcrafted art pieces and gives the opportunity for artists to sell works on an ongoing basis. Open to all Artists and all mediums, juried entries by Gallery Director, Sandee McGee.
If you have any questions or need to make special arrangements please feel free to contact Sandee McGee, UVA Gallery Director at 541-672-2532 or email at sandee@uvarts.com.