Umpqua Valley Arts is dedicated to the belief that the arts are an indispensable element of a thriving and meaningful community, and that education in the arts should be available to all.
Our exhibition programming is inspired by our energetic community, the geography in which our organization is situated, and the unique history of our region and our institution. When we are willing to consider ideas & art together, we are learning to acknowledge and respect the histories that bind us together, and the changing world that surrounds us.
ARTWORKS NORTHWEST BIENNIAL EXHIBIT
On view at Umpqua Valley Arts from June 11 – August 20, 2021
UVA's annual Artworks Northwest Exhibit is a regional juried exhibit of work from artists who reside in the Pacific Northwest region (Northern California, Oregon, Washington, Idaho, Alaska, British Columbia, Western Montana and Western Wyoming). Open to all media including, but not limited to sculpture, printmaking, photography, painting, drawing.
ABOUT THE JUROR:
Grace Kook-Anderson was appointed The Arlene and Harold Schnitzer Curator of Northwest Art in January 2017. Prior to joining the museum, she was an Adjunct Assistant Professor of Art in the school of Art + Design at Portland State University and worked as an independent curator and arts writer. From 2008 – 2015, Kook-Anderson was the Curator of Contemporary Art at Laguna Art Museum. KookAnderson received a dual B.A. degree in art history and art practice from the University of California, Berkeley, and received her M.A. degree in Curatorial Practice from the California College of the Arts in San Francisco.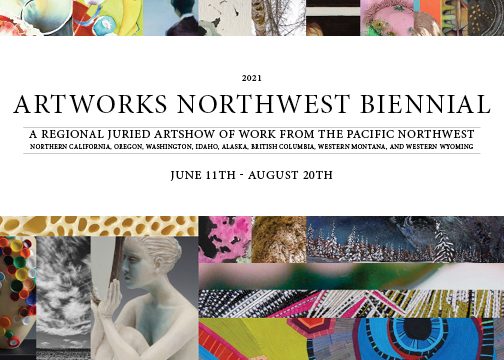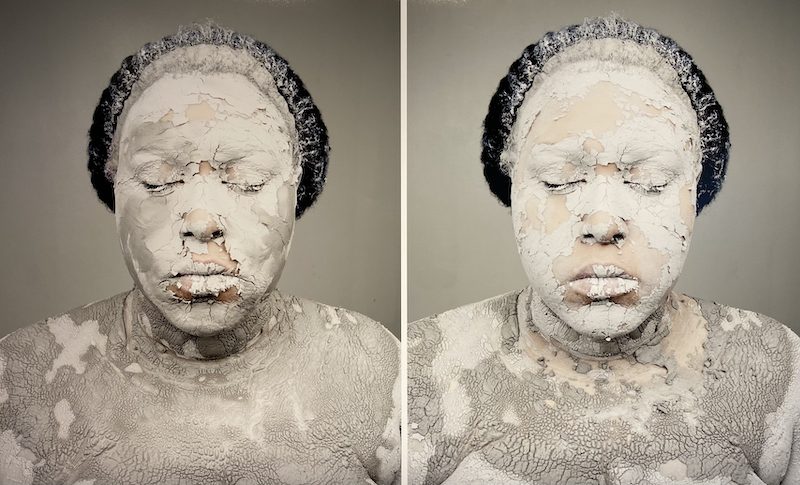 A Watched Pot Always Boils
The year 2020 marked the 100th anniversary of the passage of the 19th Amendment, which guaranteed women's constitutional right to vote. However, it is important to note that while this sounds ideal in theory, in practice many women of color found themselves unable to exercise their legal right to cast a ballot, depriving them of a voice in local and federal elections. As the New York Times noted in an editorial in their evaluation of the 19th Amendment's centennial, "millions of other women… remained shut out of the polls until the voting rights act was passed in 1965."
It is this history that has informed and structured contemporary American societies. We would like to celebrate this anniversary by looking through an intersectional lens at agency, access and opportunity in order to shed light on our what it takes to participate fully in American society, to tell one's own story, and to shape the destiny of one's community. This show celebrates the voices and identities that have found ways to narrate their own histories and define agency within these social spaces.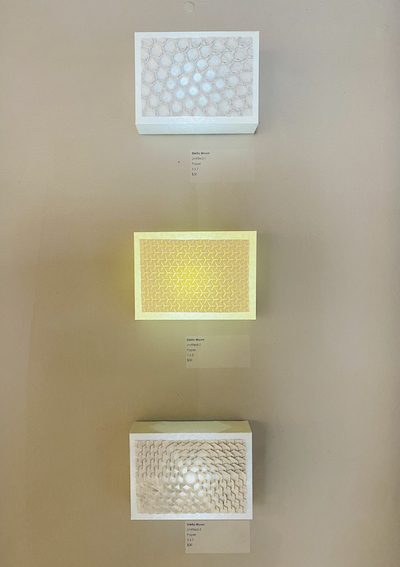 Postcards for a Beautiful World
CORRIDOR GALLERY
Featuring postcard size artwork by community members in the Umpqua Valley!  UVA put a call out and received many postcards of care and support. What are your hopes and dreams for the future? How do we weather our collective storms and continue to cultivate a sense of belonging with one another? We decided to do this fun event because a beloved art teacher and long time Art Center family member, Victoria Carnate, came up with the brilliant idea and shared it with our Gallery Director! See, you can make a difference at UVA by using your voice. Happy 2021! We think it's going to be great because if you're reading this, our doors are open!  UVA is honored to show these postcards made by our beloved community!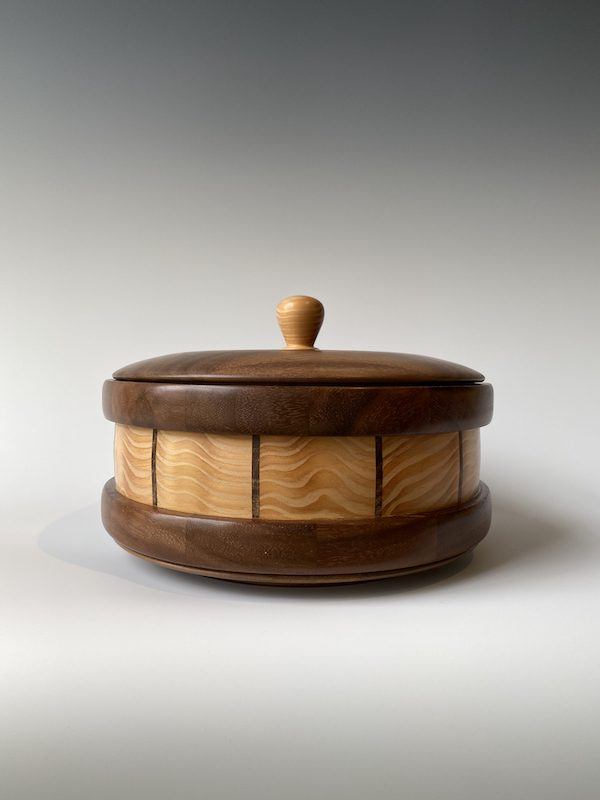 RED DOOR GALLERY
A group exhibit in UVA's Red Door Gallery, featuring the artwork of UVA's Artist Members, Debi Bates, Andrew Duclos and Dick Worthey.
In this exhibit you will see watercolors, oil paintings and wood works expressed through the creative and masterful hands of three artists. Bates, Duclos and Worthey transform raw materials into incredible works of art that celebrate place, community and resonate with the natural world.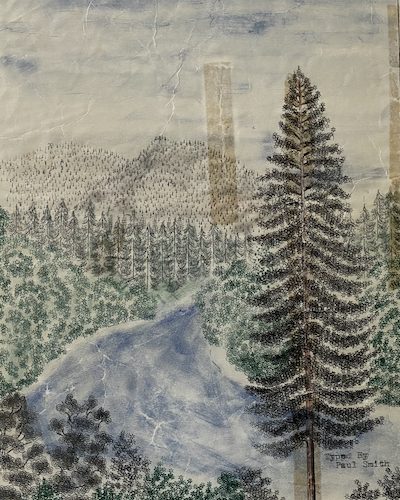 Typewriter Art by Paul Smith | UVA's Permanent Collection
GALLERY II
Known worldwide as the "Typewriter Artist", Paul Smith's story spans eight decades, seven in which he created typewriter art. Having a severe case of spastic Cerebral Palsy that affected his speech, his mobility, and his fine motor coordination, Paul persevered and expressed himself through his artwork. Paul Smith lived a full life painting intricate pictures with only a typewriter.
UVA proudly presents works in our permanent collection by Paul Smith in our newly renovated Gallery II. 
In UVA's Student Gallery:
Teen Studio
This group exhibit features the work of students from our popular Teen Studio classes.
The showcased classes are Ice Dyeing, Shibori, and Batik and Experimental Comics: Paper. Our teens have learned different fabric dyeing techniques and have created their own illustrations and comics for this show!