Umpqua Valley Arts is dedicated to the belief that the arts are an indispensable element of a thriving and meaningful community, and that education in the arts should be available to all.
Our exhibition programming is inspired by our energetic community, the geography in which our organization is situated, and the unique history of our region and our institution. When we are willing to consider ideas & art together, we are learning to acknowledge and respect the histories that bind us together, and the changing world that surrounds us.
Current Exhibits
On view from September 30 to October 30, 2020
In UVA's Hallie Brown Ford Gallery: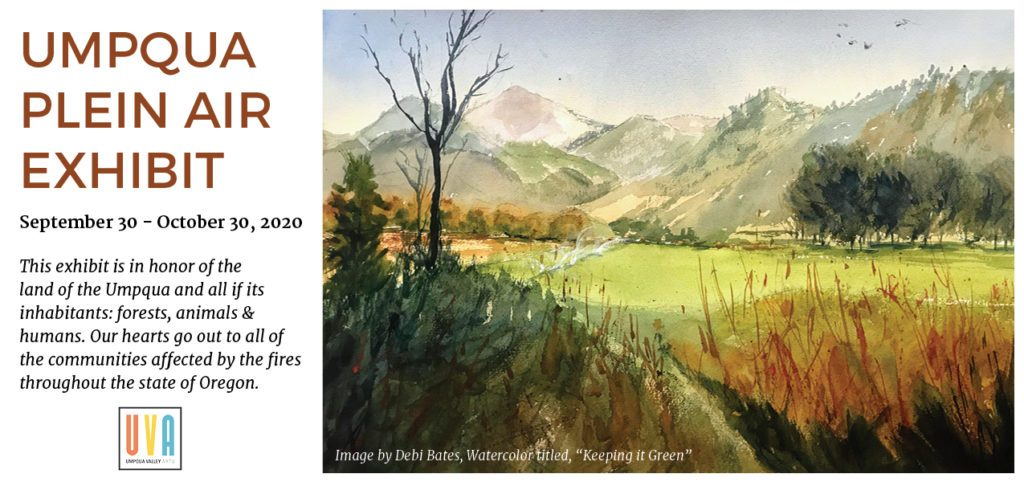 This year's Umpqua Plein Air Exhibit is in honor of the burning landscapes throughout the state of Oregon, its forests, streams, rivers, mountains, animals and humans. Our hearts go out to all of the communities affected by the fires throughout the state. 
Featured Artists: Debi Bates | Marjorie Black | Lora Block | Katy Cauker | Jemma  Cray | Andrew Duclose | Marjorie Feldman | Genell Garrett Tuter | Wil Gilmore | Patti Hagan | Norma Hall | Kathy Kohler | Vinita Pappas | Loreen Robinson | Susan Rudisill | Christine Schulbach | Martha Waardenburg | Paul Zegers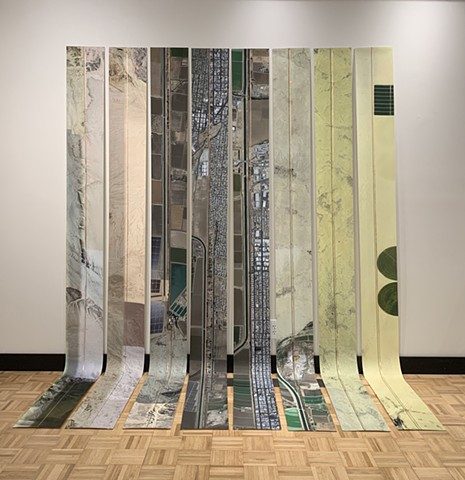 In UVA's Corridor Gallery:
An Inconvenient Line
"My current work interrogates issues surrounding the artificiality of borders and the ways in which socio-political lines exclude, divide, and separate. Using photography, satellite imagery, digital processes, and metal leaf, I create images that explore the edges formed by boundaries, and the spaces that often fall between border walls."
Susan Rochester is an Oregon artist who works primarily with photography (analog, digital, and historic processes) and book arts. Geographic inquiry and exploration of the natural world inform her projects, as does her interest in shifting boundaries created by politics and human impact on the wild.
In UVA's Red Door Gallery:
Generations
Ceramics by Ted Isto and Raino Isto
"The last time Ted and I had a show together was in 1991: an "art show by father and son" at the Cass St Gallery in Roseburg. I was 5 years old; I think the work I showed was mostly paintings and they were inspired by all kinds of things but especially (as much as I can recall) dinosaurs and other animals and trees and mountains. In the statement for that exhibition, Ted wrote—describing our shared artistic practice, since at the time we were both working in Ted's studio—"We are both serious about what we are doing but having fun doing it." This is likely still true."
Raino Isto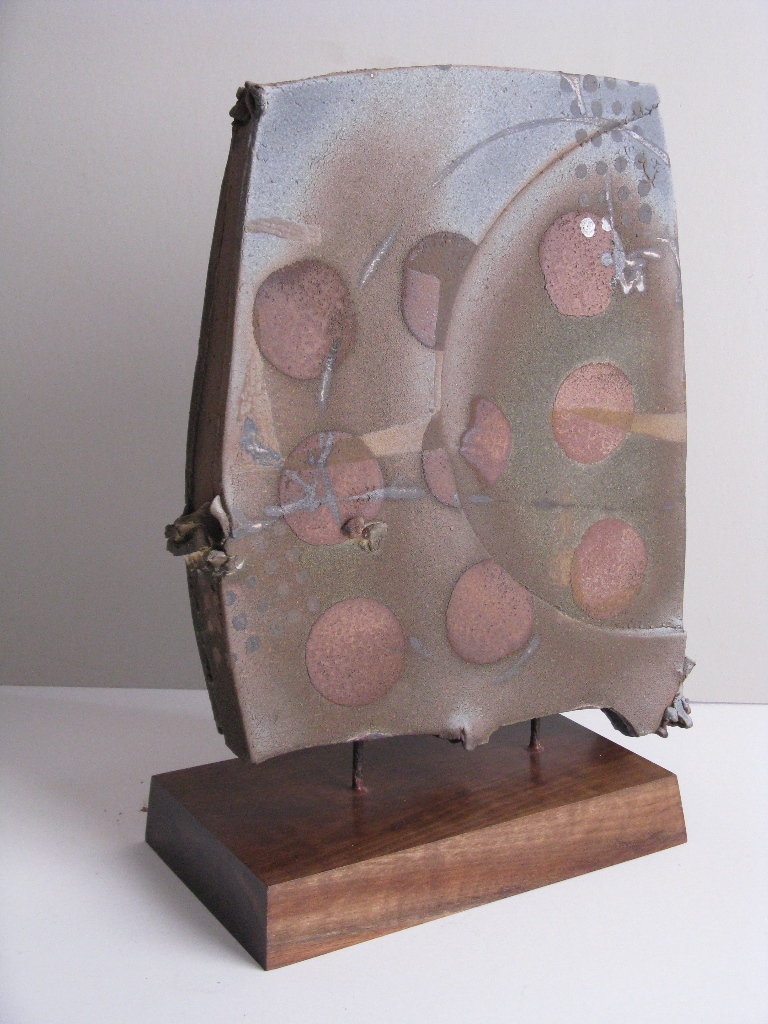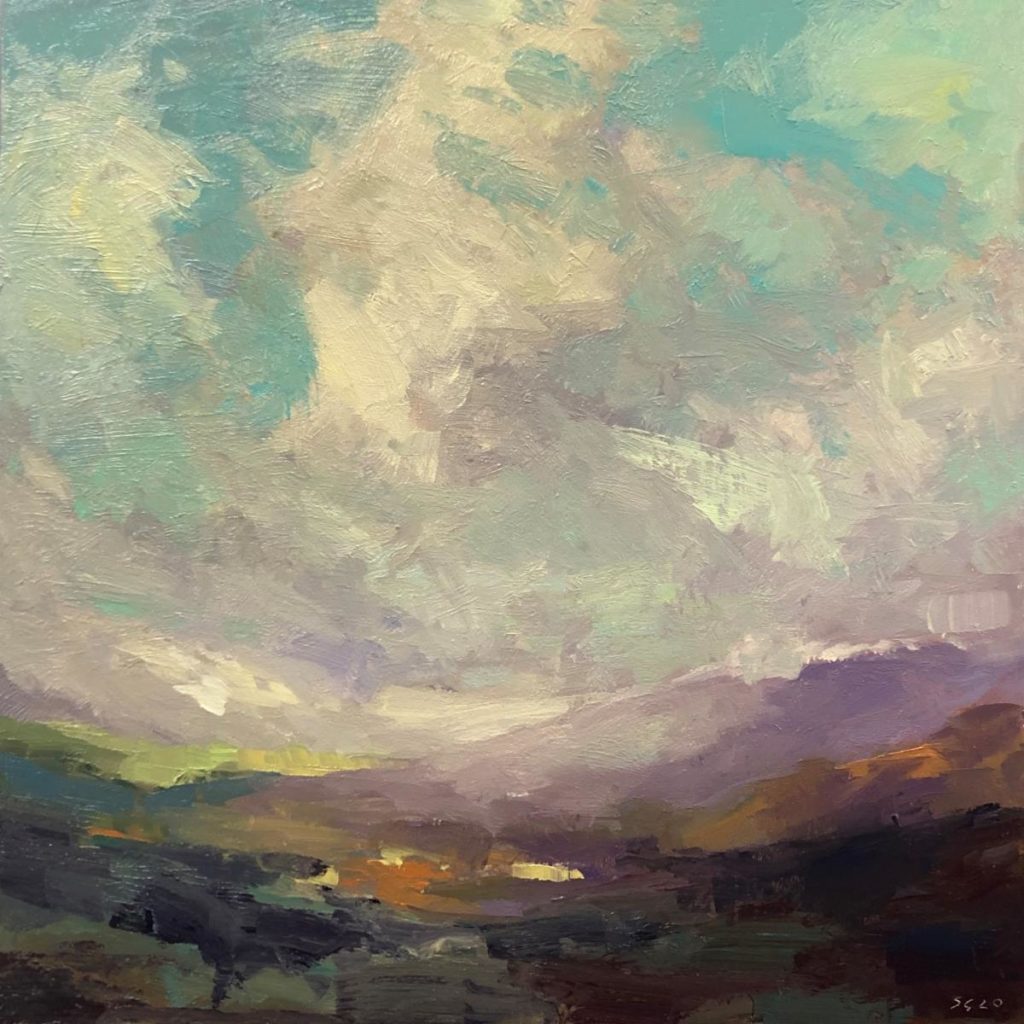 In UVA's Gallery II:
Pop Up Past Jurors Exhibit!
Featuring the beautiful work by five of our esteemed past jurors over the 10 year's of Umpqua Plein Air.