Summer Arts Festival
Umpqua Valley Arts Association Presents
The 51st Summer Arts Festival
Festival Dates:
JUNE 28, 29 & 30, 2019
FRIDAY: 12 PM – 9 PM
SATURDAY: 10 AM – 9 PM
SUNDAY: 10 AM – 4 PM
*Art Vendor Booths Close at 8 PM Friday & Saturday, while the Food Court and Main stage stay open until 9pm*
ADMISSION:
$5 p/person for one day ticket
$8 p/person & $15 p/families for weekend pass | Kids under 6: Free
Please bring cash for admission at the gates.
Applications are now open to become an Art, Food, Music or Non-Profit Vendor for the Umpqua Valley Arts Association's 51st Annual Summer Arts Festival held in Fir Grove Park in Southern Oregon!
Click the links below to APPLY!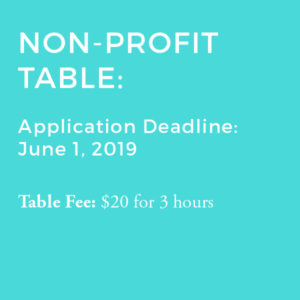 We would love to work with you on making this Festival the best Festival yet!

Please click the link above to find out more about the positions available and to sign up for a time slot (or two, or three! he he!)
Summer Arts Festival  Resource Documents:
A special THANK YOU to the 2018
Summer Arts Festival Sponsors!