Handmade Holidays

December 10th – 14th
10am – 6pm Tues.-Fri. | 10am-4pm Sat.
UVA's annual Handmade Holiday Pop Up Shop, located within UVA itself, features high-quality work from outstanding local & regional artists and are a perfect holiday gift for family and friends–all while supporting local artists and UVA.
The Shop will have handmade and hand dyed scarves, jewelry, children toys, locally made soaps, ceramic dishes, bowls and coffee mugs, greeting cards, paintings, and more.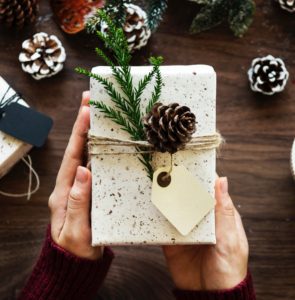 ---
HOLIDAY CRAFT WORKSHOP
December 14th – Sessions starting at 10am & 12pm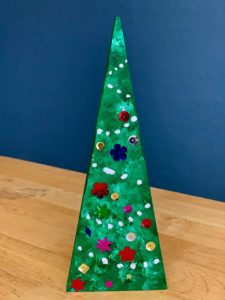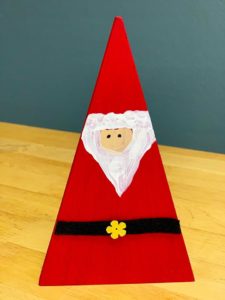 ---
Please join us for a fun-filled Holiday Craft Workshop  during UVA's Handmade Holiday!
There will be two sessions on Saturday, December 14th: 10:00am-11:30am and 12:00pm-1:30pm. This workshop is for ages 6 – Adult and costs $8 per person. All children must be accompanied by an adult. UVA instructor, Victoria Carnate, will lead this workshop and will offer a choice of three holiday crafts.
Space will be limited to 15 participants for each session. Register online to secure your spot:
HOLIDAY CRAFT WORKSHOP REGISTRATION
---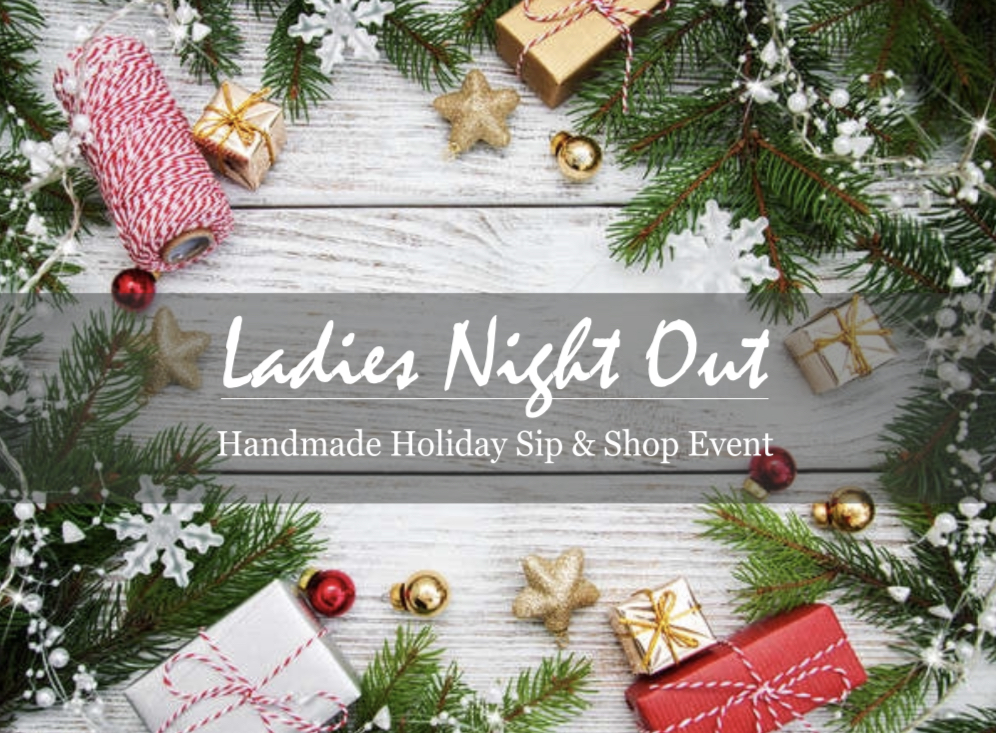 Jingle, Jingle It's Time To Mingle!
LADIES NIGHT OUT: Handmade Holiday Sip & Shop
December 12th | 5:00pm-7:30pm
Please join us for a special holiday shopping event on Thursday, December 12th from 5:00pm-7:30pm! Mark your calendars and gather your favorite ladies for a fun evening at UVA. This is a night to mingle, enjoy wine, tasty treats, and warm company while searching for unique, handcrafted, one-of-a-kind gifts for your loved ones – or yourself! The shop features local and regional art at its best.
What's better than supporting your local arts center and artists, enjoying your friends, and checking the perfect gift off your holiday shopping list?! There is something for everyone at Handmade Holiday!
Don't miss Ladies Night! QUESTIONS: sarah@uvarts.com
Artists Participating in the 2019 Handmade Holiday Shop:
| | | | | |
| --- | --- | --- | --- | --- |
| Jody | Batson | Roseburg | OR | Sculptures, Mezuzahs, Ornaments, Cups, Dishes |
| Brandon | Bishop | Roseburg | OR | 2020 Photography Calendars |
| Janis | Brown | Roseburg | OR | Needle felted Santas and needle felted ornaments |
| James | Brown | Roseburg | OR | Hand dyed silk scarves |
| Victoria | Carnate | Umpqua | OR | Jewelry, Ceramics, Prayer flags |
| Kevin | Carson | Roseburg | OR | Handbuilt porcelain plates and cups |
| Nicola | Chaney | Roseburg | OR | Functional pottery |
| Judi | Danielson | Winchester | OR | Original watercolor paintings |
| Megan | Dee | Sutherlin | OR | Jewelry made from polymer clay beads |
| Lowell | Duell | Glide | OR | Glass works |
| Joyanna | Ellis | Roseburg | OR | TBA |
| Barbara | Ferguson | Winston | OR | Woven baskets and Rugs |
| Clara | Gardner | Roseburg | OR | Jewlery |
| Corienne | Geddes | Roseburg | OR | Handwoven Clothing and Household textiles |
| Epiffany | Gombart | Roseburg | OR | Raku, Whistles, Handless mugs, Jars |
| Maureen | Haugen | Roseburg | OR | Kitchen towels, Tea towels, Pillows, Tunics |
| Suzie | Helmuth | Roseburg | OR | Bowls, Plates, Vases, Mugs |
| Dawn | Hemstreet | Silverton | OR | One of a kind and limited edition wearable Jewelry art pieces |
| Carolyn | Hibbard | Roseburg | OR | Needle felted pieces |
| Lisa | Hubbard | Winchester | OR | Collages made from recycled children's books and other papers |
| Edward | Isto | Myrtle Creek | OR | Pit fired, Raku fired and Stoneware fired pots and Sculpture |
| Robert | Johnson | Roseburg | OR | Functional stoneware items, such as Tea bowls, Mugs, Vases, and Solar lanterns |
| Nancy | Jolley | Roseburg | OR | TBA |
| Cleo | Kale | Roseburg | OR | African sculptures, Bowls |
| Clara | Lanyi | Springfield | OR | Jewlery |
| Veronique | Loggins | Blue River | OR | One of a kind articles of clothing made from reclaimed Japanese kimono fabrics |
| Manya | Meador | Roseburg | OR | Greeting Cards, Calligraphy |
| Elaine | Moriarty | Winchester | OR | Original small works of Watercolor Art art painted on wood panels |
| Laurie | Morris | Eugene | OR | Small functional Stoneware items |
| Carrie | Murphy | Roseburg | OR | Felted lavender soap |
| Mary | Newcome | Roseburg | OR | Succulent planters |
| Jim | Norris | Roseburg | OR | Wood Ornaments and Padlocks |
| Andre | Perry | Roseburg | OR | Hand wrapped quartz crystal pendents and Hand wrapped pine cone ornaments. |
| Katherine | Petersen | Roseburg | OR | Botanical eco prints on both acid free Cardstock Handmade paper |
| Lisa | Redcay | Roseburg | OR | Burlap bags, Jewelry and Bottle art |
| Renee | Richardson | Roseburg | OR | Lovely Porcelain cups and tumbler sets and Bowls |
| Sharon | Sawicki | Roseburg | OR | One of a kind jewelry |
| Olga | Skorokhod | Roseburg | OR | Holiday Greeting Cards |
| Ginger | Trute | Roseburg | OR | Metal Work |
| Susan K. | Uravich | Roseburg | OR | Hand built clay snails, slugs, and bugs suitable for year-around outdoor garden décor |
| Bob | Walker | Roseburg | OR | Mix of wood and copper pieces |
| Amanda | Walters | Roseburg | OR | Holiday Cards printed with Original Drawn Designs |
| Richard | Worthey | Roseburg | OR | Ornaments and vessels turned on a woodlathe |