Adult Education
ALL CLASSES AND WORKSHOPS CURRENTLY SUSPENDED
Life Drawing
2nd Spring Term *POSTPONED*
Tuesdays: May 5th – June 9th | 5:30 – 8:30 PM
Facilitated by Hade Honscheid
Figure drawing from the live model is offered at the Art Center. Join us for the challenge of improving your skills in this time-honored tradition. The ability to draw the human form translates into all other aspects of the artistic expression. Our open studio sessions offer a chance to share the expenses of a live model in a relaxed atmosphere without the pressure of a structured class. All skill levels are welcome and critiques are optional.
This six-week figure drawing class occurs every Tuesday evening.
$50 (UVAA Members) | $60 (Non UVAA Members)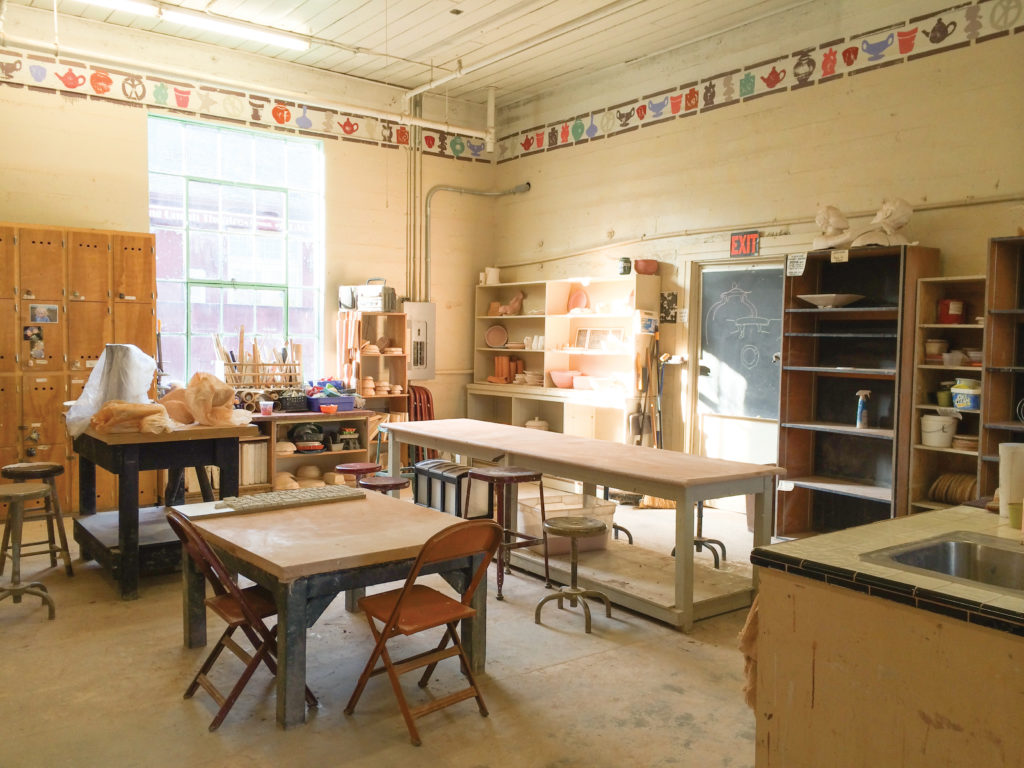 ---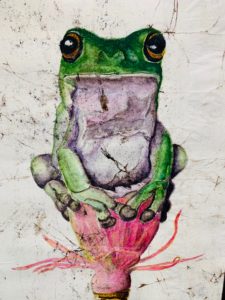 Image 'Sir' by Sandie Miller
Bill Mehloff's Watercolor Class
Class meets four Wednesdays each month
(For term schedules, contact Bill at: 541-673-6381)
1:00 to 4:00 pm
Bill's watercolor classes at Umpqua Valley Arts Center started in June 2000. There is always something new to learn in Bill's class, and for this reason, some students have been a member of the class for ten years or more.
Watercolor painting projects are inspired by workshops Bill has attended, and his collection of various watercolor artists' books, artist DVD's, watercolor magazines, and photos he's compiled. Learn to paint on various such as yupo, shuan and various Arches papers.
The atmosphere is friendly, positive, and helpful. Good humor is often a part of our class sessions.
$7.00 (UVAA Members) | $8.00 (Non UVAA Members)
Thirty percent of these fees are given to the UVAA.
 Class size is limited to 15. If you are interested in this class, please sign up on a Wait List following the link below!
Payment and Refund Policy: Full payment at time of registration is required. Full refunds will be made in the event that the UVAA has to cancel the workshop or class. Should you need to cancel or change your registration to a different time, there will be a $10 fee as long as the change is made more than a week in advance of the class/workshop. Cancellations made within a week of a class will be given a refund that is 50% of the cost of the class/workshop. We are unable to refund registration fees the day of the class/workshop.
Are you an artist with a great idea for a class or workshop?
Do you have an interest to share your creativity through teaching? We invite you to submit a proposal, synopsis or outline including artistic techniques, project-oriented plans, length of class/workshop, supply list, material and instructors fee to UVAA's Gallery Director, Sandee McGee via email to sandee@uvarts.com