UVAA Current Events
Click here for current and upcoming art classes.
Click here for our current and upcoming gallery exhibits.
---
CURRENT EVENTS
---
Wednesday Night Special
August 20th
For this Wednesday Night Special, we'll be extending our gallery hours, and from 7:15 – 8:15 p.m. you are invited to participate in a community conversation on the topic: What does it mean to be a member of UVAA?
---
UVAA Open Annual Membership Show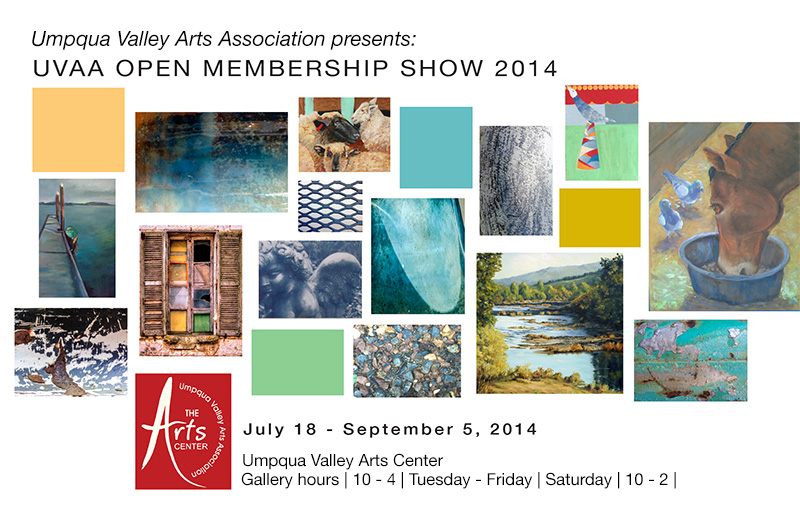 It's our favorite exhibition of year at the Art Center! Umpqua Valley Art Association's Annual Membership Show opens next Friday and we're so excited! This is the time of year when the member supporters of UVAA join together to create an incredible exhibition of recent artworks. The entire Art Center will be dedicated to showcasing the diversity and talent of these individuals. Come and join us on this festive occasion to celebrate these incredible people whose talent, generosity, and support of the arts give our community a place to see art and to express ourselves!
Exhibition: July 18 – September 5
---
September 10-13
---
---
New classes available…they make the perfect gift for a birthday, anniversary or just because!
Looking for that perfect gift for that special someone?  How about a gift certificate from the Arts Center for one of our new classes or workshops!
---
Click here to see our complete Calendar of Events for the year!