Members' Show – Call to Artists
 

Umpqua Valley Arts Association presents the
2019 UVAA Members' Show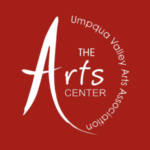 Submission Deadline: June 5, 2019
Exhibit runs from July 12 through September 13, 2019
 NON-JURIED   –   NO THEME   –   ANY MEDIA!
OPEN AND FREE TO ALL CURRENT UVAA MEMBERS!
---
Once a year all the member supporters of the Umpqua Valley Arts Association join together to create a diverse showing of recent artworks in the Hallie Brown Ford, Red, Gallery II and Corridor Galleries.  This is a wonderful way for artist members to share their progress and successes collectively.  
Submission Guidelines and Requirements Checklist
Current UVAA membership at time of entry is required.

Only ONE piece per UVAA Artist Member will be accepted.

Any Artist submitting a piece of work into the show has an option of listing the work as "NFS" (not for sale); however, the value of the piece is required to be listed for UVAA insurance purposes.

All artwork must have been

completed in the past 2 years

and not submitted to a prior UVAA Member's Show – if entered to other past shows it is fine.

All art must be original work created by the registering artist; no work will be accepted into the show which is in violation of any copyright or which is a mechanical reproduction of original artwork, such as a giclee print.

All artwork must arrive presentably framed or gallery wrapped if applicable; 3d pieces must have a sturdy base. 

Work submitted cannot be bigger than 60" in any direction with a 40lb maximum.

All artwork must arrive "ready to hang" or display; it MUST include picture hanging wire; A picture hanging hook or sawtooth on back will NOT be accepted. 

All artwork must have an identification tag attached to back including name, phone number, title and price of piece.

UVAA reserves the right to reject any work(s) deemed unacceptable at time of arrival.
If you have any questions or need to make special arrangements please feel free to contact Sandee McGee, UVAA Gallery Director at 541-672-2532 or email at sandee@uvarts.com.
---
 Artist Schedule – Mark your calendar NOW!
Wednesday, June 5               9am – 4pm                    Registration Deadline (Form only, please)
Monday, July 8                    9am – 4pm                    Artwork received at UVAA
Friday, July 12                     5pm – 7pm                   Opening Reception (Free & open to the public)
Friday, Sept 13                       9am – 4pm                 Artwork to be picked up from UVAA
Looking to apply to next year's 2019 Annual UVAA Member's Show?
Sign up or renew your membership. Visit our Membership Page to get started.