Current Exhibits
July 15 – September 9, 2016
UMPQUA VALLEY ARTS ASSOCIATION PRESENTS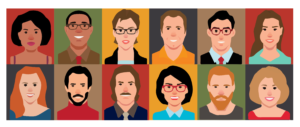 Alpha Rich • Andrew Dohner • Andrew Duclos • Angelina Esper • Arlene "Lena" MacDonald • Barbara D'Andrea • Barbara Hebard • Bari Isaacson • Bettina Blombert • Betty Stanfill • Beverly Haynes • Bill Ahlvers • Bob Walker • Bruce Vincent • Carla Griffin • Carol Jacquet • Catherine Meyer • Cathy Kohler • Celia Scott • Cheryl Weese • Christina Fox • Clara Lanyi • Clare Matthews • Cleo Kale • Connie Page • Connie Vincent • Cynthia Ferguson • Dan Redlin • Dana McCraw • Daphne Sturtz • Darby Dekay • Debra Fenzl • Dennis D. Danz • Eliza Eckman • Emily Ferguson • Eric Olander • Genell Garrett Tuter • George Graham • Georgeanna Dunnavant • Hailey Ross • HD Honscheid • Helena Kresky • Hellene Higgins Chapman • Irv Williams • Jan Horn • Jan Hubler • Jana Cunningham • Janet Chapp • Jasmin Valencia • Jemma Crae • Jim Norris • Joan Arsenault • John Dickinson • John Laub • John Waller • Jonetta Ruppert • Jude Stensland • Judi Danielson • Judy Hyde • Judy Nigh • Judy Waller • June Davies • Kayla Towers • Ken Barrett • Kevin Carson • Larry Safley • Laurie Morris • Lem James • Linda Novakovich • Lisa Hill • Lora Block • Lory Utz • Lowell Duell • Marcy Tasso Belzner • Marie Rasmussen • Mark Ivan • Martha Anderson • Mary Eckman • Mary Nyquist • Nancy Jolley • Nancy Watterson Scharf • Nathan Eckman • Norma Hall • Pama Bangeman • Patricia Hershey • Patti Hagan • Patti McNutt • Patty Hendricks • Paul Zegers • Peppi Melick • Rain Mccue • Renee Couture • Renee Richardson • Richard Kiehn • Richard Kirk • Richard Worthey • Roberta Steinman • Ron Bolt • Samantha Reitenbaugh • Sandee McGee • Sharon Jensen • Sharon Sawicki • Sherrie Brooks • Stephanie LaFleur • Susan Rochester • Susan Rudisill • Susan Uravich • Susan Applegate • Susan Escobar • Susan Frank • Susan Reisman • Susan Roden • Suzie Helmuth • Sylvia Eckman • Terry McGuire • Vera Rogers • Victoria Carnate • Victoria Shepard • Vinita Pappas • William L. Mehlhoff
---
HALLIE BROWN FORD GALLERY:

2016 UVAA Members' Show

CORRIDOR GALLERY:

2016 UVAA Members' Show

GALLERY II:

2016 UVAA Members' Show

RED GALLERY:

2016 UVAA Members' Show

STUDENT GALLERY:

Inspired Chaos: a delightful struggle
-Works by UCC drawing and design students
"This show ends up being one of the most fun and important exhibits we do all year! It really is incredible to witness the quality of work that is being made in our local region by artists who are giving back to the community through their work. We look forward to opening our doors on July 15th and sharing this amazing work with the community!" – Sandee McGee, Gallery Director
Exhibition Dates for All Galleries: July 15 – September 9 , 2016
Reception for All Galleries: Friday, July 15 , 2016 from 5-7 pm
The public is invited to attend this free opening reception for the exhibit.
Exhibits at the Umpqua Valley Arts Association are always free, and are open to the public Tuesday – Friday from 10AM – 4PM and Saturday from 10AM – 2PM.
For further information, call (541) 672-2532 or visit uvarts.com.