Current Exhibits
Current Exhibits Featuring:
PLAYA: Sediments, Sequences, and Solitude

January 15 – March 11, 2016
Opening Reception: Friday, January 15  |  5 – 7 PM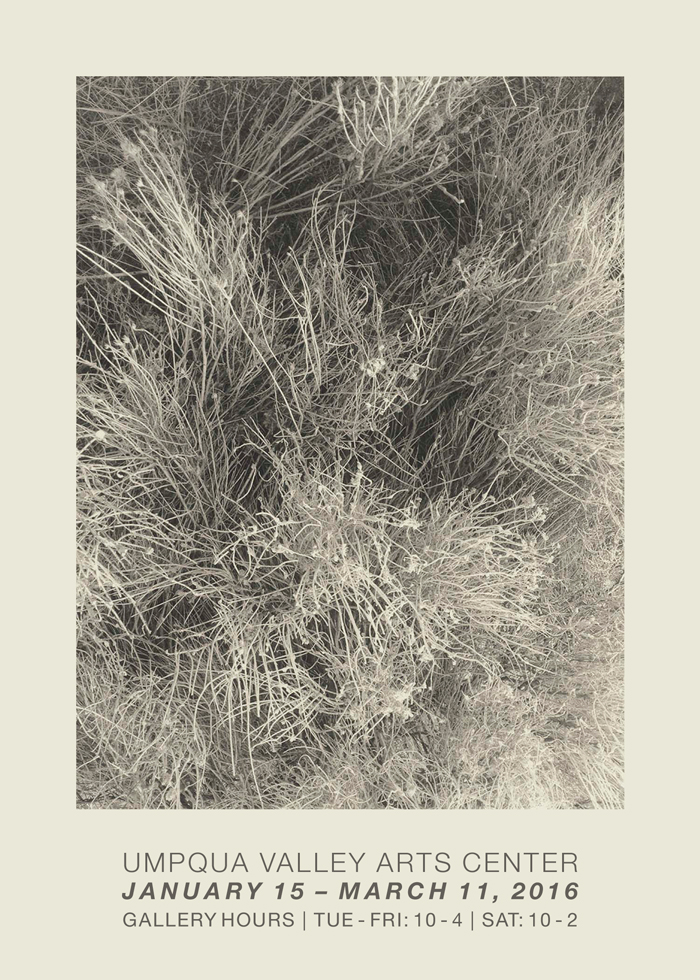 ---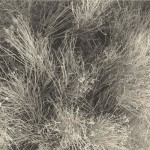 HALLIE BROWN FORD GALLERY – PLAYA: Sediments, Sequences, and Solitude

UVAA is proud to partner with the Playa Residency Program to bring to you our upcoming exhibit in the Hallie Brown Ford Gallery: Sediments, Sequences, and Solitude. Playa is an artist residency located in a remote landscape in south central Oregon. This landscape inspires resident artists and scientists to create works that are influenced by place, specifically the Playa. Since 2011, Playa has offered residencies to between eight and 14 participants at a time, for up to eight weeks, with average stays lasting a month. Featuring work from Playa Alumni, this exhibit explores the notion of place as it relates to the high desert in Summer Lake, Oregon.

For more information on artist residencies at Playa: playasummerlake.org
---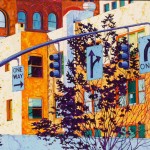 GALLERY II – Urban Visions by Gary Buhler

In Gallery II, the work of Artist Gary Buhler will be on display. Raised in Adak, Alaska, Gary Buhler grew up in the Pacific Northwest. He showed an aptitude for drawing at an early age and eventually went on to study art at Judson Baptist College and Art Education at Western Oregon University. He completed his studies with an MFA degree in Painting from the University of Arizona. His beautiful home state of Oregon as well as his adopted home state of Arizona have inspired much of his work. He continues to live and work in Newberg, Oregon where he teaches art half time at George Fox University. A love for historic neighborhoods and architecture has informed much of his current work.

View more of Gary's work at: garybuhler.com
---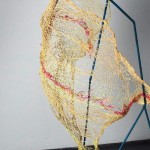 RED DOOR GALLERY – Works by Paulette Landers & Roberta Rousos

In the Red Gallery, Paulette Landers and Roberta Rousos will have their work on display in a two-person show. Paulette Landers has been making textile artwork since 2002. She refers to her most recent collection as Paintings: A Fusion of Fabric and Paint. Most of her work is in a non-objective and experimental style. She has won numerous awards, including First Place at the International Quilt Festival, Houston. She has exhibited in the major juried quilt shows in Houston, Paducah, Long Beach, Road to California. Her work has been shown in the international exhibits at the Visions Art Museum. Her work has appeared in Quilters Newsletter Magazine, IQA Quilt Scene, SAQA Journal. Paulette was born in Montreal, Canada. She graduated from California State University, Fullerton with emphasis in Fiber Arts. She enjoys working in the solitude of her studios, both on the coast of Oregon, and in the California Mountains.

View more of Paulette's work at: paulettelanders.com
---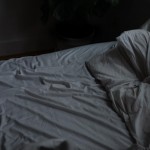 CORRIDOR GALLERY – Absence/Presence by Brittany Chavez, Sarah Fagan & Daniel Granias

UVAA is proud to present the work of three talented young emerging Oregon Artists; Brittany Chavez, Sarah Fagan, and Daniel Granias. The collection of works in this exhibit range from still life painting, photography, and ceramics. Though these artists are working in disparate ways there is a palpable underlying theme: Absence/Presence.
---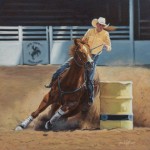 ENTRYWAY – Works by Gena Tharp

The work of Gena Tharp will be featured in our Entryway space. Tharp's artistic interests started when she was four years old. By the time she was sixteen, Tharp was winning state-wide competitions. In college, Gena studied under some of the "nation's finest art teachers" which prepared her for a career in Advertising. Tharp created and designed newspaper advertising, radio and TV commercials for two of the nation's largest retail chains: Payless Northwest and The Bon Marché which is currently Macy's West. Her career in Advertising led her to her passion: painting/art making.

Tharp has two distinct painting styles: realism and abstract. Painting in these two styles challenges her and helps her grow as an artist. The lines betweenart and life are blurred because she says that "Everything and everyone inspires me." Originally an artist working with oils, Gena now prefers the freedom and versatility of painting with acrylics. Tharp draws and paints from her own photographs because the horses, light and shadows are constantly moving.
---
ALCOVE – For the Love of Clay by Marie Rasmussen & Robert Smith

The Alcove will feature artists Marie Rasmussen and Robert Smith in For the Love of Clay. Rasmussen and Smith found their mutual love, clay, in 2011 and have been creating together ever since. Marie uses clay as a medium to reflect her studies in Art History. Robert prefers to use clay that is fired in the raku technique to create subjects from his imagination. Thus their mutual love of the endless possibilities of creativity in clay remain their artistic pursuit.

Marie Rasmussen taught Art History at Umpqua Community College for thirty years. Her education began in Chicago at the Art Institute; later studies at the University of Oregon where she completed her graduate degree. After retirement from the college in 2001 she helped to launch a program for art in the Douglas County Public Schools entitled: Art Express. This program continues today through UVAA and is sustained by volunteerism. Robert Smith came to Roseburg after retirement from San Francisco State University where he served on the support staff. He studied art after military service at Cal State, Hayward and the California School of Arts and Crafts (now the California School of Art) in Oakland, California. Retirement allowed him the time to pursue his life passion: ceramics.
---
STUDENT GALLERY – Welcome to Our World

Hanging in the Student Gallery will be Welcome to Our World, a collection of work created by students from Casa de Belen and the Creekside and River Rock Schools in Roseburg.

UVAA's Student Gallery is sponsored by Northwest Community Credit Union
---
---
Exhibits at the Umpqua Valley Arts Association are always free, and are open to the public from 10 a.m. to 4:00 p.m. Tuesday through Friday, and from 10:00 a.m. to 2:00 p.m. on Saturday.