Current Exhibits
Current Exhibits, Featuring 1 for All
March 20 – May 1, 2015
Opening Reception: Friday, March 20  |  5 – 7 PM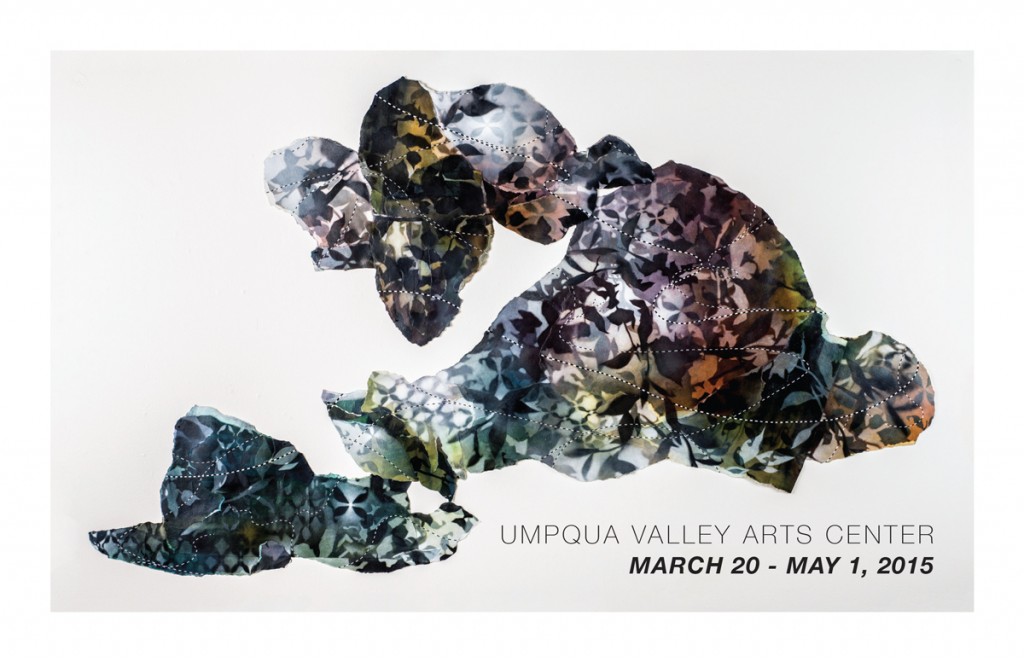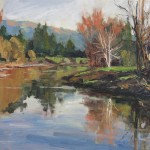 HALLIE BROWN FORD GALLERY: 1 for All
Featuring the 1 for All exhibit, debuting fifty original artworks. 1 for All is a fundraiser for UVAA, where local, premier artists donate one work of art to be given away at our gala on May 1st. Most of the art is 18″ x 18″ or smaller, and each work has a retail value of at least $150.
Beginning at the opening reception (March 20th), tickets will go on sale for the lucky 50 recipients of this artwork.
---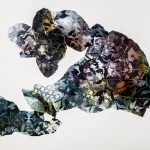 RED GALLERY – Kathleen Caprario
In the Red Gallery, Kathleen Caprario will have work on display in an exhibit titled Dreamings. The Dreamings collages are a series of mixed media wallpapers. Landscape is frequently considered in Western societies as merely the backdrop against which human activity occurs that alters and consumes its natural resources. In this way, it is similar to wallpaper, an important but often overlooked environmental influence. The Dreamings collages evolved from the question,"How am I shaped by my environment?" and seeks to reconnect personal and cultural identities with the land.

Kathleen Caprario exhibits her work regionally and nationally, and she received an Oregon Arts Commission Individual Artist Fellowship in 1989. Artist residences at the Graves' Foundation (2014, 2009), Playa at Summer Lake (2011), the Jentel Foundation (2007) and the Ucross Foundation (1985), as well as living and working with Aboriginal children in Central Australia (2010) have informed and continue to inspire her work. Her teaching includes Adjunct Instructor appointments for the Art Departments at Oregon State University and Lane Community College.
---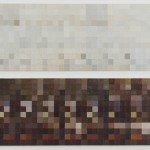 GALLERY II – Leah Wilson
Ambient, an HJ Andrews Project by Artist Leah Wilson, will be on display. Wilson creates place-based paintings that address changes within environmental ecosystems over time. These paintings reflect an engag

ement with ecology and environmental engineering through observation and data. Her paintings also tell stories of landscapes that have been exploited and manipulated for their natural resources, and reveal the results of ongoing habitat restoration projects.




Leah Wilson's paintings have been exhibited at galleries throughout the West Coast including Cascades Gallery and Guardino Gallery in Portland, Oregon, the Arts Center in Corvallis, Oregon, and Julie Baker Fine Art in Nevada City, California. She began her current project during an artist residency at the HJ Andrews Experimental Forest in the Oregon Cascades and is currently working on a long-term collaborative project at the Andrews Forest.
---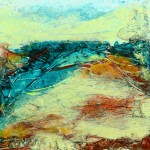 CORRIDOR GALLERY – WATER

This juried exhibition is centered on water, a theme chosen by our membership. Applicants were given the following prompt to work from: "WATER: A transparent fluid which forms the worlds streams, lakes, oceans and rain, and is a major constituent of all living things." With a record number entries, we're proud to present WATER for the first time at the Umpqua Valley Arts Association. Juror: Drew Lantrip

---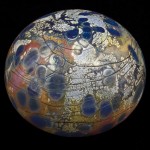 ENTRYWAY – Lowell Duell
The work of Lowell Duell will be featured in our entryway space. Duell's beautifully handblown glasswork is inspired by the tranquility of the studio and fluid nature of glass. Duell has a studio in Glide, Oregon, nestled alongside the North Umpqua River where he lives and works.

---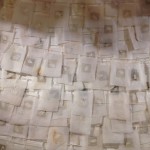 ALCOVE – Renée Zangara
In the Alcove is a mixed media installation titled Loves Me by Artist Renée Zangara. Zangara, is from the San Francisco Bay Area and currently resides in Portland, Oregon. She earned her Bachelor of Fine Arts degree from Marylhurst University. She is an active member of the Portland art community. Her work has been exhibited nationally and is in private and public collections, including the Regional Arts & Cultural Council's (RACC) Visual Chronicle, Oregon Health and Sciences University (OHSU), Oregon State University's College of Agricultural Sciences, the Swedish Medical Center Foundation in Seattle, Washington, and Price water house Coopers.

---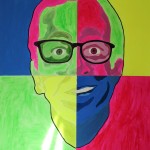 STUDENT GALLERY – Roseburg High School
Featuring an exhibit of artworks made by the students at Roseburg High School. The work in this exhibit showcases the important voices of our future generation of creative people.
UVAA's Student Gallery is sponsored by Northwest Community Credit Union
---
Exhibits at the Umpqua Valley Arts Association are always free, and are open to the public from 10 a.m. to 4:00 p.m. Tuesday through Friday, and from 10:00 a.m. to 2:00 p.m. on Saturday.