Adult Education
Life Drawing – 1st Fall Term
Tuesdays: Sept. 10th – Oct. 15th | 5:30 – 8:30 PM
2nd Fall Term
Tuesdays: Nov. 5th – Dec. 17th | 5:30 – 8:30 PM
Winter Term
Tuesdays: Jan. 14th – Feb. 18th | 5:30 – 8:30 PM
1st Spring Term
Tuesdays: Mar. 3rd – Apr. 7th | 5:30 – 8:30 PM
 2nd Spring Term
Tuesdays: May 5th – June 9th | 5:30 – 8:30 PM
Facilitated by Hade Honscheid
Figure drawing from the live model is offered at the Art Center. Join us for the challenge of improving your skills in this time-honored tradition. The ability to draw the human form translates into all other aspects of the artistic expression. Our open studio sessions offer a chance to share the expenses of a live model in a relaxed atmosphere without the pressure of a structured class. All skill levels are welcome and critiques are optional.
This six-week figure drawing class occurs every Tuesday evening.
$50 (UVAA Members) | $60 (Non UVAA Members)

Felting, Fun & Family
September 21 | 10:00 – 12:00 PM
The Art Center is proud to present family time at UVAA. Please join us for some family fun and learn how to "wet felt"  for kids and "needle felt" for adults. Community Member and long time friend of the Art Center, Cheryl Stokes, will be here with lots of soft wool to create your own pumpkin. She will have two stations: one for "wet felting" and another for "needle felting".
$15 per family | Drop-in's Welcome!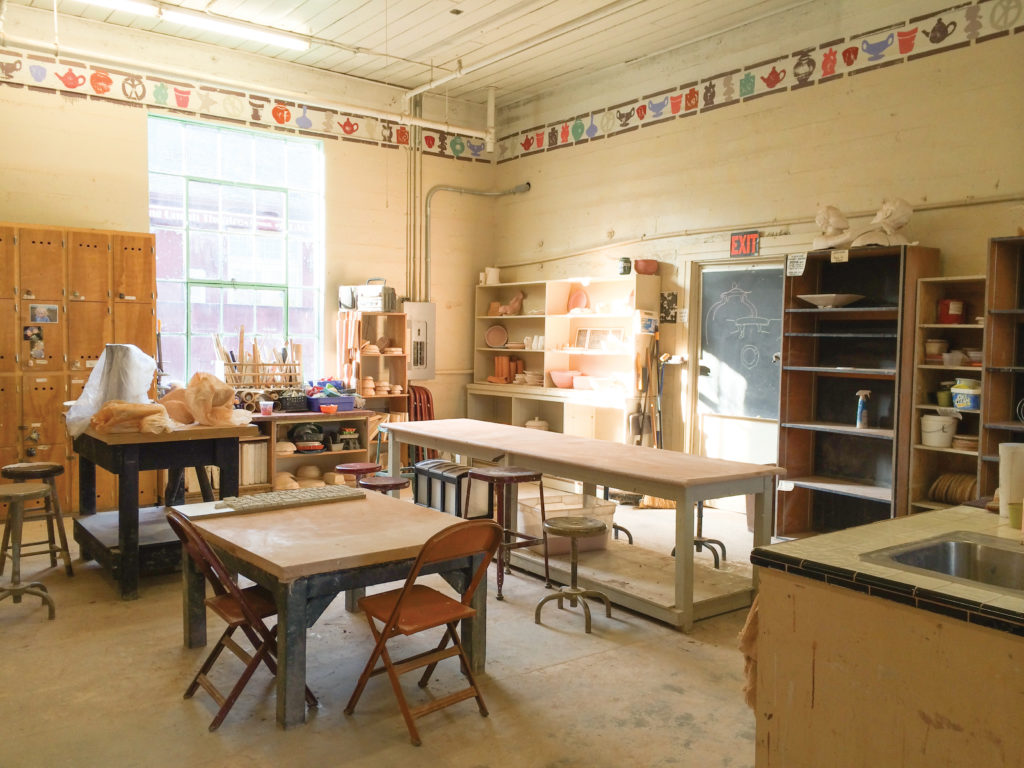 Fall Term : Sept. 25th – Nov. 15th
Students interested in exploring making works in clay are sure to benefit from our professional instructors Ted Isto and Samantha Reitenbaugh who have an extensive art background in ceramics.  Additional assistance is available from Samantha Reitenbaugh during open studio time. New policy for Summer Term Registration here.
Registration Open!
Full Pack: $175 | $185 or 10 Pack: $90 | $100
Learn more about Clay Place here
---

SHIBORI WORKSHOP
with Artist & UVAA Member, Connie Vincent
October 12th | 11:00 – 1:00 PM
SHIBORI is a Japanese term for dyeing cloth, employing binding sections of cloth to create patterns. The earliest known examples of Shibori date to the 8th century. Indigo dye was the main dye used. Indigo dye works only on natural fibers: cotton, linen, or silk for instance.
Please join us for a late morning session of Shibori Dying at UVAA with our beloved Artist Member Connie Vincent. Materials are included.
$35 (UVAA Members) | $45 (Non UVAA Members)

Workshop with Sarah Sedwick
Painting the Dynamic Still Life – Alla Prima!
October 18, 19 & 20 | 9:30 – 4:30 PM
Paint Looser and more confidently. During this three-day workshop with Sedwick, learn a step-by-step approach to alla prima oil painting, from black & white studies to brilliant color! We will focus on the basics of value and composition design. Sarah will demo and work with you individually. Painters of all levels are welcome! Instruction in oils.
$325 (UVAA Members) | $350 (Non UVAA Members)  

Abstract Painting Workshop
Rescheduled

for November 7th & 8th!
10:00 – 4:00
Taught by Zoe Cohen
Beginning and Intermediate
This weekend workshop focuses specifically on non-representational abstraction. In other words, we leave behind any attempt to draw or paint objects and instead explore mark making, texture,
pattern, color and form as the content of our paintings. As a result of this process, participants
develop an intuitive approach – a discovery of delight in the materials and a sense of immediacy as
one responds to the mark making itself.
Taking the lead from mid-century masters and contemporary artists, we practice layering acrylic paint using a variety of tools and techniques to create rich, weathered surfaces and expand our mark-making vocabulary. Working on several paintings simultaneously we build interest through additive and subtractive processes. Participants create abstract images which reflect their individual voice and style.
$200 (UVAA Members) | $225 (Non UVAA Members)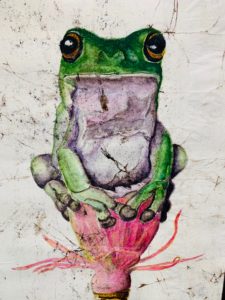 Image 'Sir' by Sandie Miller
Bill Mehloff's Watercolor Class
Class meets four Wednesdays each month
(For term schedules, contact Bill at: 541-673-6381)
1:00 to 4:00 pm
Bill's watercolor classes at Umpqua Valley Arts Center started in June 2000. There is always something new to learn in Bill's class, and for this reason, some students have been a member of the class for ten years or more.
Watercolor painting projects are inspired by workshops Bill has attended, and his collection of various watercolor artists' books, artist DVD's, watercolor magazines, and photos he's compiled. Learn to paint on various such as yupo, shuan and various Arches papers.
The atmosphere is friendly, positive, and helpful. Good humor is often a part of our class sessions.
$7.00 (UVAA Members) | $8.00 (Non UVAA Members)
Thirty percent of these fees are given to the UVAA.
 Class size is limited to 15. If you are interested in this class, please sign up on a Wait List following the link below!
Payment and Refund Policy: Full payment at time of registration is required. Full refunds will be made in the event that the UVAA has to cancel the workshop or class. Should you need to cancel or change your registration to a different time, there will be a $10 fee as long as the change is made more than a week in advance of the class/workshop. Cancellations made within a week of a class will be given a refund that is 50% of the cost of the class/workshop. We are unable to refund registration fees the day of the class/workshop.
Are you an artist with a great idea for a class or workshop?
Do you have an interest to share your creativity through teaching? We invite you to submit a proposal, synopsis or outline including artistic techniques, project-oriented plans, length of class/workshop, supply list, material and instructors fee to UVAA's Gallery Director, Sandee McGee via email to sandee@uvarts.com